You can join this meme
here
!
Thirteen Things I Am Going To Do Today
(which, incidentally, is more than the seven that should be on my list as Tink pointed out).
1.
Give Rusty and Roxie a bath.
Millie needs a bath, too, but I'm not sure I am brave enough to try that without help. She's three times bigger than she was the last time we wrestled and I almost lost. (Yes, they are wearing
doggie
diapers. They don't use them per
se
, but if they don't have them on they'll pee on the floor. They're special like that.)
2.
Catch up on laundry.
I'm off to a good start. I've got two loads done and four to go.
3.
I'll finish storing my dahlia bulbs
now that I have more sawdust.
4. Have you seen Julie & Julia? If you haven't, you should.
Today I will make my October menu.
Okay, some of my October menu. My son, Nick, loves to bake so we are going to do our own little cooking project. He's a senior and it just seems like a neat memory to have. Anyhow, I will cook the dinner and he will be in charge of the dessert each day of October. I'll share the details when I get them written down. Oh, and I suppose I should probably tell the kid.
5.
I am going to empty out the hat/glove/scarf drawers.
I'll sort what I know and leave the rest for the kids to grab out of a basket. All summer things were just randomly thrown in and it's a mess!
6.
I'm going to finish cleaning and organizing my plant room.
The walls aren't built around this room yet so I have to look at it all day long. Driving me nuts. I started the other day so I'm half way done.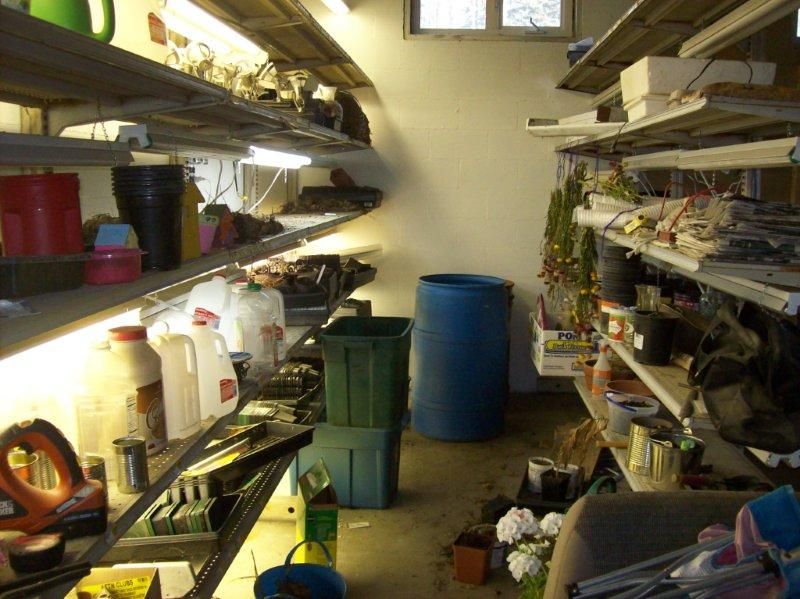 7. Of course,
I'll go and feed my girls (and guys) and take care of Daisy
.
8.
I'm going to water all my house plants.
The 20-some Impatiens I dug up and brought in the house are in desperate need of care.
9.
I am going to write out my grocery list
so I can shop tomorrow for at least the first week of our menu.
10.
I will finish blowing the leaves out of the yard.
Mother Nature has blessed me with a few more no-snow days. I need to quite pushing my luck. I did some last night, but then it got dark.
11.
I will clean Nick and Elijah's rooms.
They are both spending the night out so it's my chance to get in there and toss stuff.
12. Tonight I'd like to
watch our

Netflix

movie
that has been sitting here for three days.
13.
I need to pack in firewood
. I haven't had a fire in days because there isn't any wood in the house. The wood is right outside the door. I'm being lazy. Time to buck up.
Okay....so I invite you to check back tomorrow for an update on my successes and failures. Will more than 7 items on my to-do list give me a mental strain?
Probably.