You can participate in Camera Critters
here
!
This "little" lady was standing along the road on our way to Valdez last month.
Normally a moose will just stand there and let you take their photograph, but she was a bit jumpy and ran.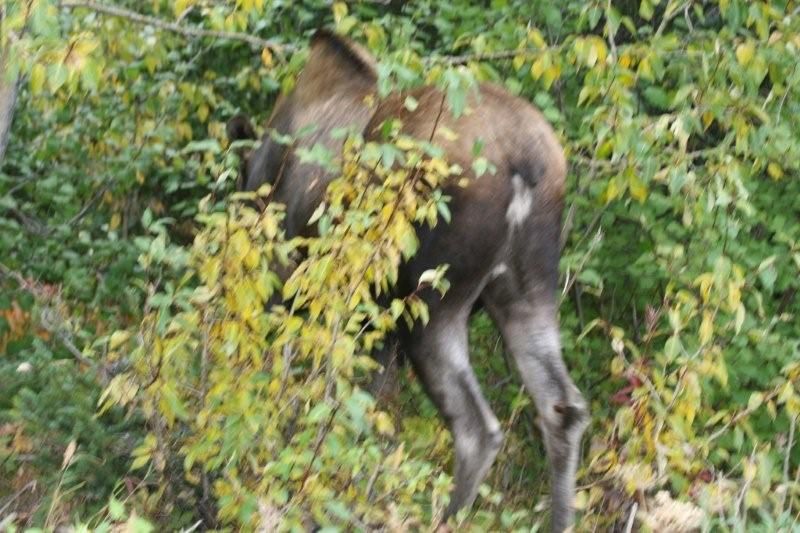 But not very far. She's standing just on the other side of this brush, but is almost invisible. This illustrates just how easily moose are hit....flying by at 60mph you wouldn't know she was there, but if something spooked her in a flash she'd be on your hood.