What a week! Wednesday was the school Fall Festival, then on to school conferences Thursday and Friday, then the Halloween Carnival on Saturday at West Valley.
Nick came along and helped with the Wee People as Dad was at work.
Always.
Nick and Lucas doing the cake walk. We didn't win. :(
Intently listening to the instructions.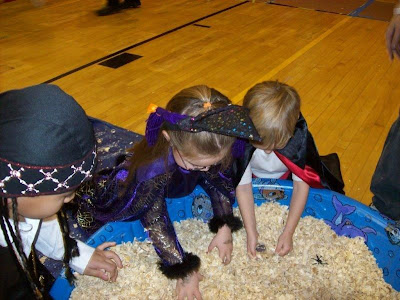 Then came Sunday and Trick-Or-Treating. Emily was able to go with her brother and sister. It was a nice night... about 10* and not too much snow to trudge through.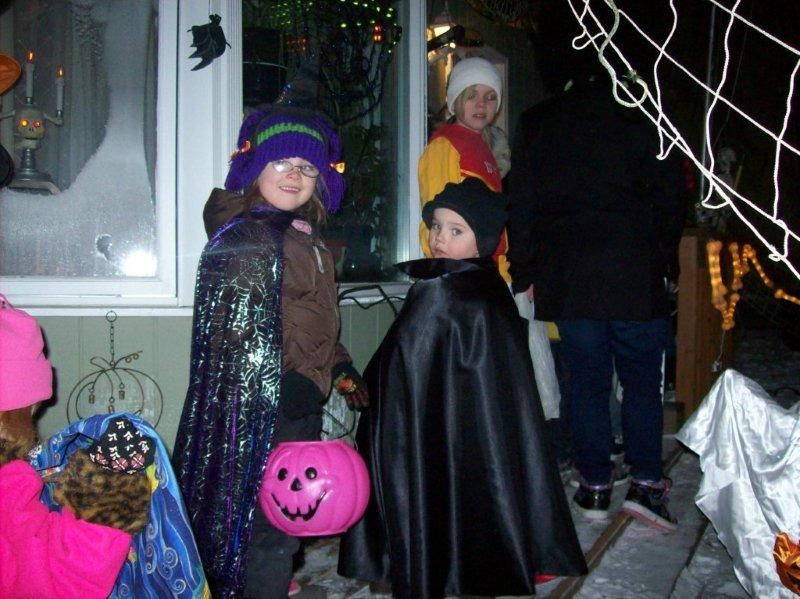 The police are out all over town handing out glow stick necklaces to the kids so they can be seen by traffic.
This house goes all out every year. *sigh* Someday I hope to have the time to do such a thing instead of constantly "working" on our house.
Is that dog real? I didn't even notice it when I was standing there. Of course, it was pitch black. All the lighting is coming from the flash.
Yes, she was freezing, but oh so cute. (We've hit that age when it's much cooler to look cute than be warm. Sure glad boys aren't like that).
The first photo is what happens when you exhale in really cold weather.
Isn't he a riot doing his vampire pose? I laugh every time he does it. And Mr. White was a good sport wearing one of the boys' colorful hats when I asked him to.
Our last stop was Grandma Debbi's.
Checking out the loot before bedtime. Emily took her candy with her to her Dad's house.
The Fall/Winter Oct. 11-Feb. 7 is a hectic schedule: Emily's Birthday: check; Grandma Claudia's Birthday: check; Halloween: check; next up my birthday, Thanksgiving, Olivia's birthday, Sydney's birthday, Christmas, Elijah's birthday, New Year's Eve, Cody's birthday, Nick's birthday...and then it is finally the first week of February and time to start planting! Such a busy time of year for this family.