Today was a 2-4" snow fall kind of day. Although I was enjoying the lack of snow, I guess it is about time. Cold + No Snow = Frozen Sewer
Lucas wasn't in the mood for cold so I took Olivia out to play. Many of you know I am not a snow girl. I strongly dislike being cold and since I no longer have
snow pants
or a winter coat I get cold outside. For my daughter, I figured I could suck it up and deal.
She had a blast!
Uh oh! Look out Olivia... I think Millie wants to play.
And play they did!
Then Millie tried to steal her hat. Olivia was laughing so hard.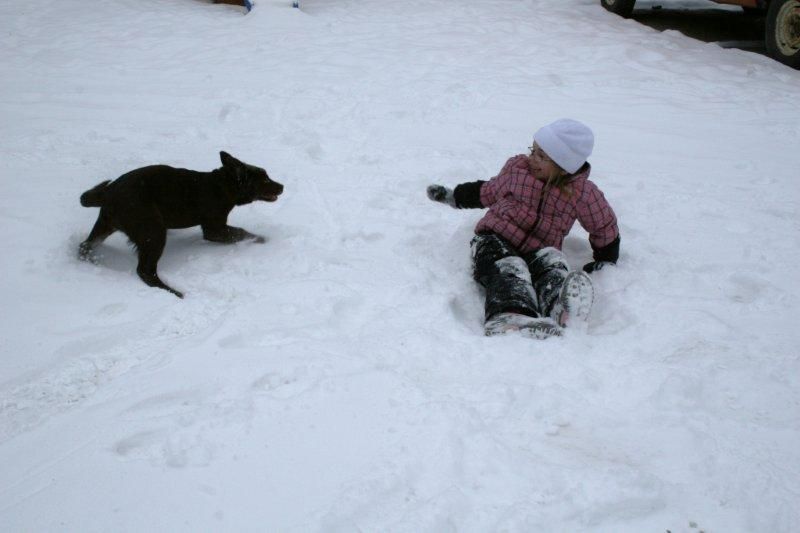 Later we went back out so both kids could sled. We still need a lot more snow, but there was enough to have fun. The day also included school conferences, cleaning and cooking, but the snow... that was the best part.