I'm getting it done one bed at a time. I pull all the plants/weeds, turn the dirt with a shovel, bust up all the roots and rake smooth. I am going to take out some of the dirt and replace with compost. I'm hoping to have all the beds ready for planting now so next Spring it isn't so much work.
Every day it is a little closer to being done. Thank goodness for the Indian Summer. It's coming to an end so I'm trying to pick up the pace.
Saying good-bye to the pond. Homer set the pump up tonight and it is draining for me (and hopefully the boys) to clean.
Today I built a compost bin which really was just screwing a couple pallets together, but I was still proud of myself. I put this up in the power line on the other side of the yard. It is for all the poisonous plants from the flower gardens that can't go in the pen with Daisy since she eats everything!
Ahhh
, one bed done and many more to go! It is really hard to get myself to pull out flowers that are still blooming, but I know when the temperatures are going to get down to 25* at night the beauty won't last much longer. Olivia and Lucas picked the last of the Asters to make a bouquet for the house.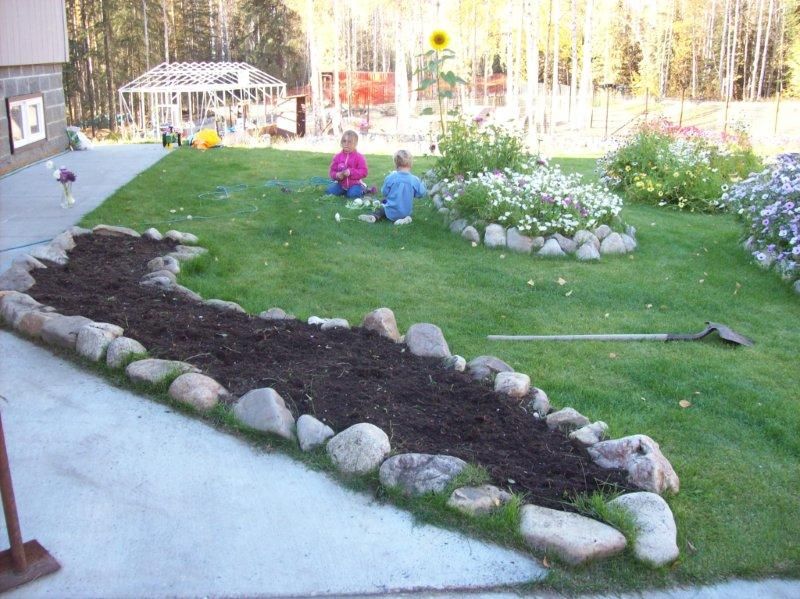 I'm already looking forward to next growing season! :)
Not sure why this is so washed out. Maybe it is all the bright yellow and hint of snow in the air.
Lucas and Olivia's flowers. :)
I emptied the upper pond and pressure washed it as well as the small pool in the waterfall. Most of my stuff is stored away so I've just got to look for the random toy, ball or shovel in the weeds. As soon as the pond is empty I'll pressure wash it and we'll haul the leaves out. Hopefully, we get a couple more days of sun so it will be possible to walk down in there to clean. Last year we waited a couple days too long and had to do it in the Spring.
Brought the puppies in tonight. Roxie and Rusty have been sleeping outside with Millie to keep her company. I have hesitated to bring her in because I really dislike pee or poo at 5:30am and I'm mentally not ready to train, but I have to. The dachshunds are freezing at night....27*last night was just too cold for a dog with no hair. Everyone is very happy to be inside! I put Millie in a kennel, but she howled and howled. We have to sleep so I put her in the pen with the other two and she laid right down and passed out. Cross your fingers I get to her in the morning before she has an accident.