I'm wondering how fast I can make this post. It is almost 1:00am and I should be in bed. I don't sleep when things are bothering me and it really bothers me how hard my husband has to work.
I wish there was another way.
This morning I took a lot of
awkward
photos of Emily. Mornings aren't necessarily fun.
There's my pretty girl.
And Olivia did her best, too, considering it was 37* and she was freezing!
Lucas and I drove up to the Parks Monument for some Fall photos. I'm sure you remember this all green not too long ago.
The long hill home.
Fall colors really make everything beautiful yet sad.
Goodness I haven't cleaned her pen in awhile.
Before and after. I used the leaf blower that has a fried motor and about kills me to start.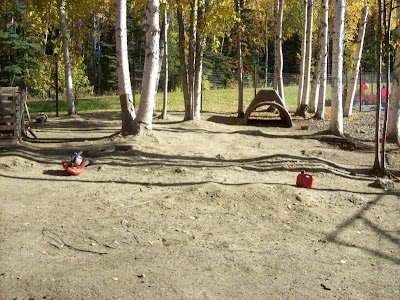 If anyone would have told me at 17 that I'd be using a leaf blower to clean up chicken sh*t I would have laughed.
I laughed at myself today.
Nothing better than having a 4-year old who can pack buckets and fill them while you clean.
They bloomed. Now they will freeze. They are all turned towards the sun. Maybe it would be better to plant cabbage here. What do you think?
Toasted bread with salmon dip and T-bone steaks with the man of my dreams with a great view.
Olivia yelled to us that she saw a brown and white cat. Er,
ummm
, maybe an ermine (weasel). Just a tiny baby.
And Millie was forever at my feet. So mellow. Already broke her of jumping and biting. Now if she were only potty trained (I hate that part).
I'm going to bed. Sad for my man and how hard he works. Hoping for retirement (someday). Praying for those who have a hand in it all. Tomorrow will be a better day. It always is.