Saturday morning started with a trip out to North Pole with Elijah for a scrimmage. He played corner on the first mini-game (20 downs for offense, 20 downs for defense for training purposes). (He wears red because he's a QB).
In the second game he played quarterback and had a couple great throws.
He had a great run as well.
While I was in North Pole with Elijah and the Wee People (who I must say were really good for three hours in the stands) Nick had a soccer game. His team won and advanced to the championship. He ran from the game to football practice and then to float on the river then back to the final game. He sure gets the most out of life!
It's a good thing the championship had an adult referee. High School boys get pretty aggressive and mouthy. It was a very hard-fought battle. In the end we lost 6-5. I'm pretty sure in 12 years Nick's team has been to the championship
every time
and they've only taken 1st once.
Always the groomsmen, never the best man.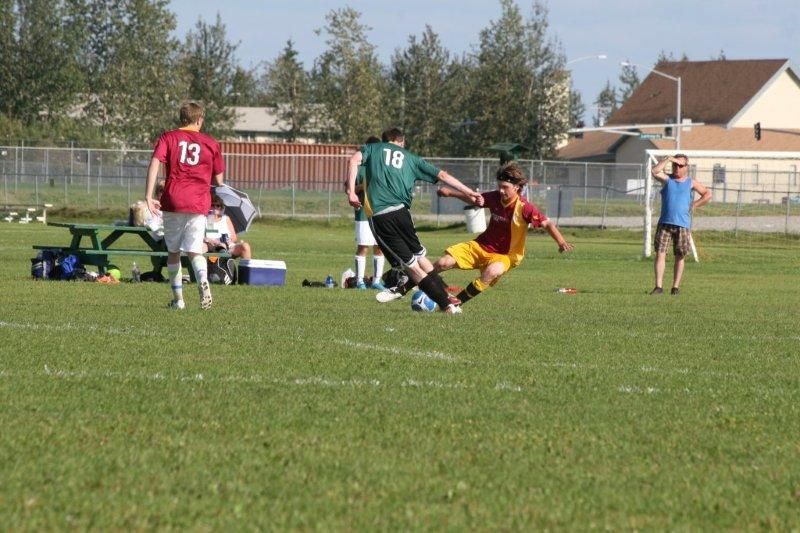 Olivia and Lucas had a rough go of it at the soccer game. It was about 84* and they were just
exhausted
from the day. It was good to get home. Dad and I enjoyed cold beverages and appetizers in the garden. First it was spinach and
Parmesan
topped baked tomatoes followed by salmon stuffed mushrooms (the bread is topped with the extra salmon stuffing). This filled us up and we never did get to the steak, salad and corn-on-the-cob I had planned.
Happy to be home these two are having so much fun with their new bubble machine.
Football is fun when your can run faster than your brother.
Maybe not as much fun when he tackles you and you drop your popsicle.
I just love those eyes and dirty little face. At four he is the perfect age. In fact, all the kids (17, 14, 10, 5 and 4) seem to be just as the right spot to get along (for the most part) and each be at a fun age. Wish I could freeze this moment for awhile.
Sunday morning and the same birds are out of the pen and in with Daisy. I need to finish buttoning up the netting.
This photo reminded me to stir the compost which I did. Then I was lazy. It was hot and I just didn't feel like working.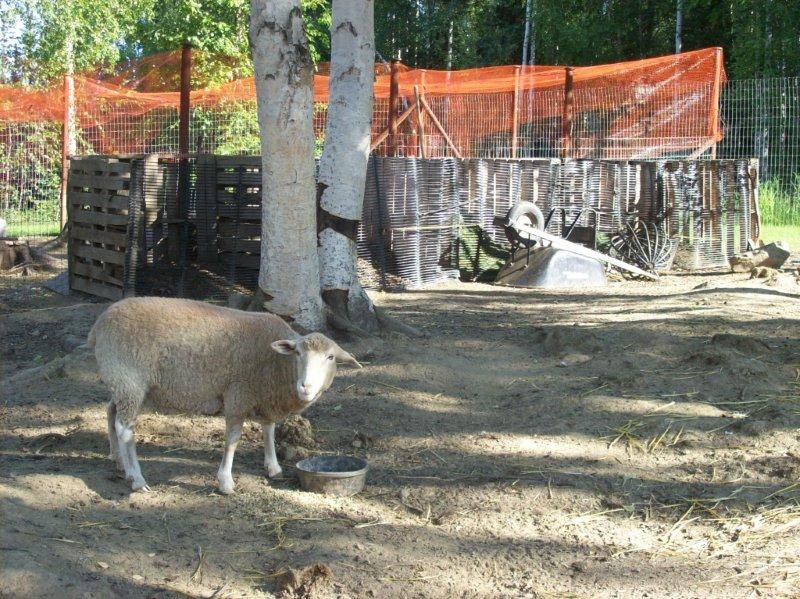 My only accomplishment of the day was to take Elijah to Fred Meyer's for under armour for football. To begin with you should
never ever
go there on the weekend.
Period.
Plus, they are doing major remodelling so the parking lot is a lot smaller and a mess. Inside the store is chaos. On this particular Sunday after weeks of nothing but rain we were having big time heat. Half the staff called in "sick". There were only about 7 cashiers and the lines were 15 carts long. I felt bad for the ones who did show up to work.
When I got home I continued to do nothing. I'm not sure I've ever been this lazy. At 4:00 Dad and I went down to the neighbors for dinner and adult time. There were ten of us, but I forgot my camera at home. It was a wonderfully relaxing few hours with good friends and great food.
Now I'd better hit it hard today to make up for my lazy day!