What's this? Well, it is piles of stuff from upstairs that was never gone through piled on top of the back seat to the van. I have too much stuff.
So after half a day of work I put away/threw away that stuff and cleaned the rest of this room. Hoarding be gone one room at a time.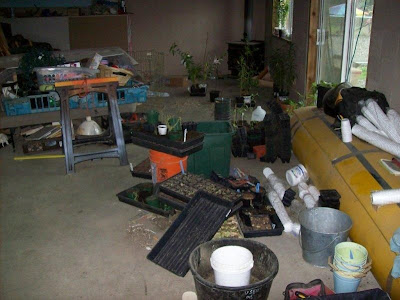 Lucas played a little hockey with a baseball and a can while I cleaned. Nice to have company.
I do not know why the pool table collects stuff. Shoes? Really?
The girls are doing great.
The oldest, Andrew, was over last night. Dad spent about 4 hours welding his muffler back together.
Oh, look. It is Emily and her chicken Oregano.
Lucas loves racing in his Hummer.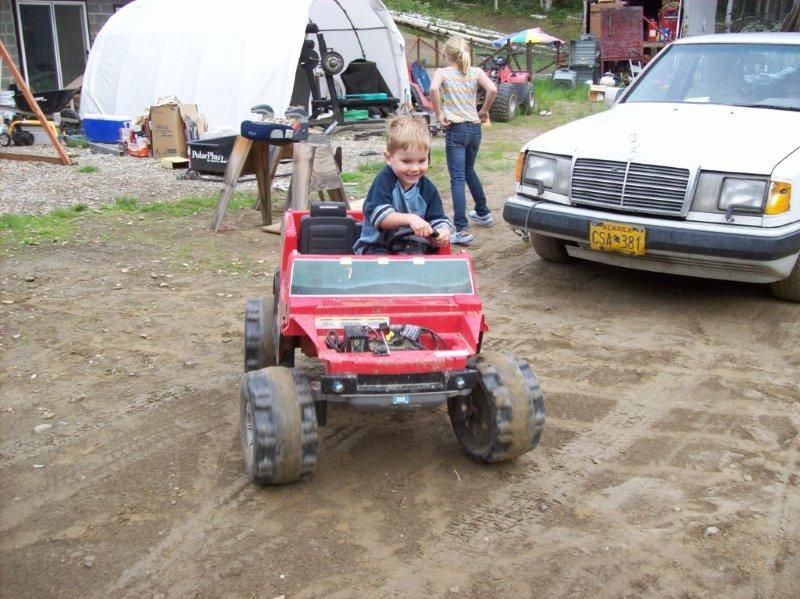 I forgot to take photos while playing basketball with the boys...Nick, Elijah,
Prakash
and Ethan so I snapped one out the window on my way to bed. It was actually a lot lighter out than this. The flash went off making it look darker. It was 1:00am! Gotta love Alaskan summers. :) Oh, and I did not win our game of horse. :(