Friday night ended with Emily, Homer and me going over to Dave's house to enjoy the view. When it isn't smokey or cloudy you can see Mt. McKinley.
Saturday began as usual with the chicks.
Homer's turkey continually escapes and he/she ate some of my sunflowers. He changed the fencing.
Rusty...
Roxie...
Sally.
I get the lawn tractor watering first thing every day. It is so very dry right now.
Silly girls.
Daisy is still
sportin
' her wool coat, but she'll shed that for a bikini soon. I promise.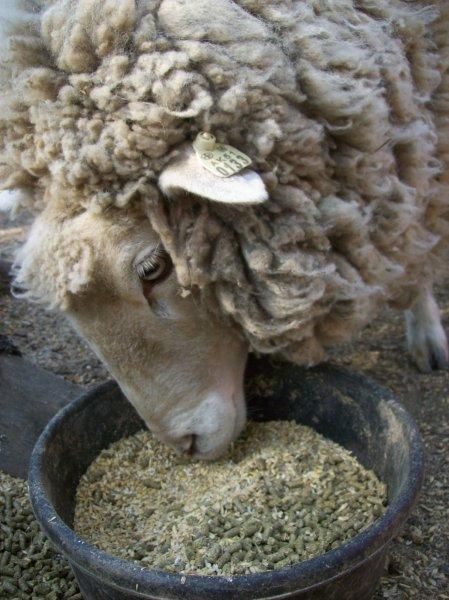 Such a pretty boy. Much more interested in his food than posing for the camera. There is a 5
th
dog...I forgot to take a photo. We are dog sitting for Andrew (Homer's oldest son) for the summer.
Can you see the haze of smoke on the hill? There's a forest fire by
Nenana
and I believe another by
Minto
. We are lucky that the winds are blowing the smoke the other way or we'd be choking. The
Toklat
fire is 45,000 acres. Not sure about the other. I was asked if we often get wild fires and yes, we do. There are currently 13 active fires at about 50,000 acres. If you are interested you can read the current report
here
. Summer in Alaska used to mean three things: Construction Season, Fire Season and Tourist Season. Things aren't looking too good for the latter.
Emily had a friend over Saturday and then went to the movies, but I couldn't find my camera at that time. We all went down to the neighbors for his annual pig roast. It was a great time, but again, I couldn't find my camera. Emily then went to spend the night out. (Found the camera Sunday morning. The little ones used it and left in on the ground. We had 5 minutes of rain and now
I
have no camera. That's my luck).
Sunday started with sunshine, coffee and my paper out in the yard.
Because this was laying on my couches. Nick had a couple friends stay the night and I think they played video games pretty late.
Aren't my girls smart. They are adding directly to the compost pile saving me the step of clean-up.
Nick, Elijah,
Prakash
and Ryan cleaned up part of the yard for me. In return I let them borrow my van (Nick's car won't haul all their bikes) along with a little money for Taco Bell. Emily went to a BBQ and to play all day so I just had Olivia and Lucas home.
I raked leaves and packed buckets full out of the pond. Not sure what I did with that photo. I also got my funky bean poles up.
Dad worked on the fence all day. Hope to have it done soon.
No day is complete without a trip to the ER (or so it seems). Elijah was swimming in the river and stepped on who-knows-what. He got 4 loosely spaced stitches so it will drain and hopefully not get infected. Now I have to try and keep him sitting so it can heal. Reminds me of Nick and his broken foot at the beginning of last summer. It is always something! He has 14 days until two days off football camp and then he's off to
Wasilla
for basketball camp. I sure hope it heals without any problems.
The night ended with the threat of rain, but I knew full well the clouds were going to blow around our property so I watered my gardens anyhow. I was right. I seem to be in a rain free zone.