I think I'm feeling human enough to start blogging again. Physically and mentally this has been a rough couple of weeks. Something had to give, and it was this blog (but I sure did miss everyone).
My dear little Emily turned double digits last week. We celebrated with a craft party at Michael's. The girls made totes to take home.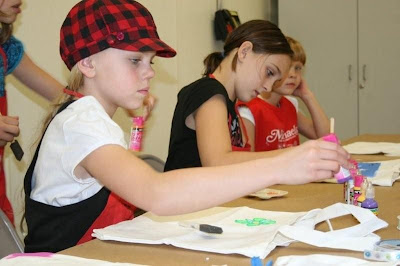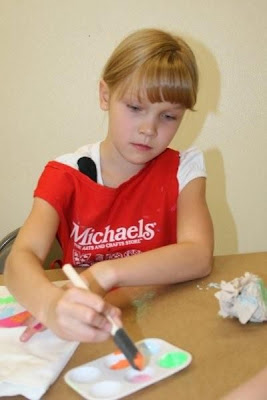 Painting, cake and
ice cream
, presents...she had a very special day. I love you my Emily.