Homer has the plywood and trim up in the Chicken Coop aka
Poultry Palace
aka
Sanity Shack
(more to come) so last night I put up the first coat of primer.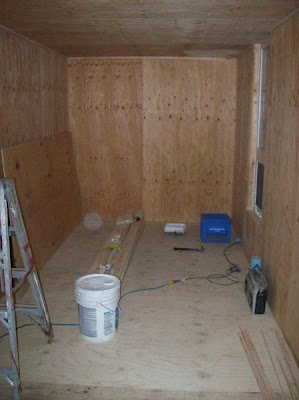 I even had a helper for a little while. Yes, the coop has a furnace and we were toasty warm!
One coat down, one to go and then on to the paint. This really is a bit nice for chickens. There are rental cabins that aren't built as nicely as this. I would love to have this for a woodworking shop! Those chickens will be livin' the life!
Want to know why the
cookie count
went up by 3 dozen today?