Happy Golden Birthday to my sweet dear Emily!! She's now 11 on the 11
th
. Here's a few more follow-up photos to the previous post from the birthday party Saturday and Sunday at
Chena
Hot Springs Resort.
The first group of girls headed for a short ride. They were all so excited about the horses. Emily has been on a horse once and none of the other girls ever had.
After the ride we went back to our rooms...we had two huge rooms with 4 doubles and 4 twin beds!! We ate pizza and then headed to the pool. They also sat in the outside
hot tub
in the 30* windy weather.
After a couple of hours they were hungry again so we went back to the rooms for more pizza and cake.
Nick picked out trick candles and we were all laughing so hard at her.
After cake she opened her presents and then we went back to the pool. I finally drug them out at 11:00pm when they went back to the room and giggled until 1:00am.
It was a slow morning so we began the day with lunch down at the restaurant. (Lucas is under the table hiding from the camera).
You can see the snow creeping down the hills behind the resort.
After eating we walked down to the dog yard to see the puppies. There weren't giving rides since there isn't snow for the sleds and it was too icy on the trail for the carts.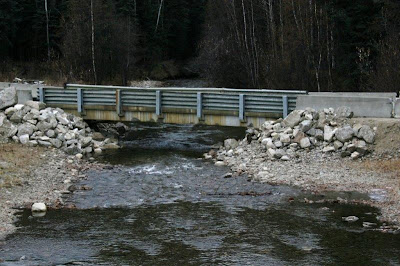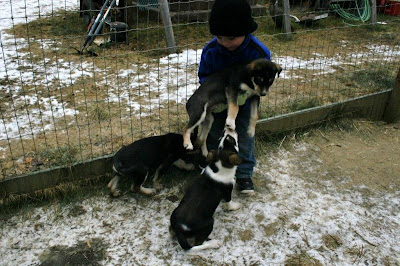 After petting the puppies we took the kids into the Ice Hotel. All the bright photos are taken with a flash and the dark photos are what it really looks like when you are standing in there. It's definitely crisp and cold!
Emily said it was the best birthday she's ever had. I'm so glad!!
Tonight we are having another small gathering at the house for her birthday with family. I threw up all morning (something upset my stomach?) so I'm way behind. The boys will be home in a couple of hours and I'll get their help. After getting Olivia to school we ran to buy cupcakes and dropped them to Emily's class. Then Lucas and I went shopping at two stores and now we are back home. It's time for me to get moving making snacks for tonight's gathering at 5:30 before we run off to a basketball game at 8:00. Busy days!
Oh, and is snowed a couple inches last night, the roads are horrible and winter is officially here to stay!