My great niece,
Jadyn
, spent the night Saturday night so Sunday when her mom came to get her they ended up visiting all day. We picked more
Highbush
Cranberries this time in a spot where they were much thicker.
In half an hour we picked 12 cups. We used 10 cups to make 4.5 more pints of jelly which took another hour's time. Not too shabby.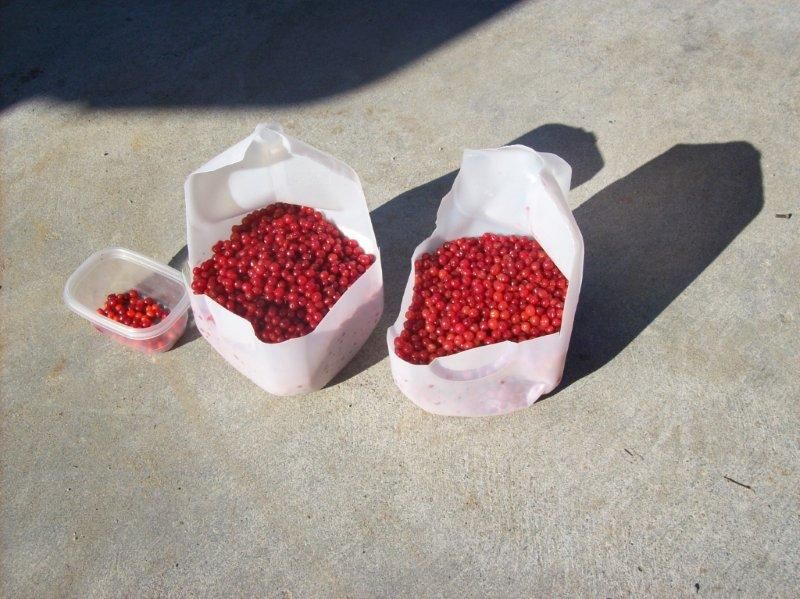 While Emily was gone to a birthday party
Jadyn
, Olivia and Tisha pulled all my carrots for me. Today I will need to get busy shredding them to freeze for carrot cake this winter.
Lucas was a little wore out!
Emily came home and
Justise
was dropped off so they all decided to go swimming. I mentioned that just because the sun was shining it was not warm, but what do I know?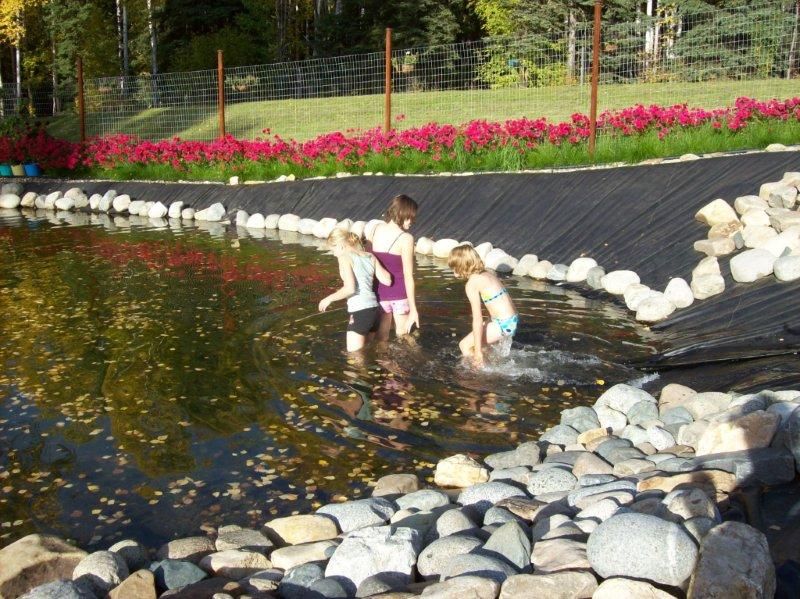 They lasted long enough for me to take a photo and then were running for the house!
It's about time to pump out the water and clean the pond. The newspaper reminded me that we "normally" get our first spitting of snow in ten days and it will be here to stay in a month. Is it that time already? Yesterday Tisha and I were commenting what a gorgeous day it was and days like that is what Alaska is all about. We also said in a week when it is raining and cold we'll be complaining and want to move! Except for some time Outside for college we've both lived here all our lives (33 and almost 43 years). We both love the summers, but are definitely burnt out on the winters. My old bones would like year-round heat.