Let's back up a few days with some random stuff. Thursday I took the Wee People out to Food Factory for fries. Even when you can't really afford to waste money like that you just have to. It makes them feel special and that is so worth it!
Friday morning I snapped a few shots on the fly while driving back home from the bus stop at 6:45am. None of the white in the photo is water...it is all clouds.
The trees got a lot more yellow overnight. Our Fall is fast.
This is what it looks like to all the cars as they drive past my house.
Everyone was happy to have me back home for breakfast. Temperatures of 38* really don't make me happy!
While the kids are at school I go through their rooms. I can tell him to clean it, but really he just shuffles the piles. Took an entire bag of trash out of there! I put down a rug so it should be a little more comfortable. Wouldn't it be something if we could finish this house?
There are a lot more shadows in the yard now that the sun isn't getting as high in the sky.
I worked on Nick's room again. I think I mentioned that rather than unpack his stuff he just didn't want it all. I can't just let him toss everything so now I'm going through it. (I have so many other things I should be doing).
A friend of Homer's showed up at his work and gave him this 36" television and stand. Can you believe that? Since Nick's room is the only bedroom finished....actually it is the only room in this entire 3200 square feet that is finished....we set it up in there. I hooked up the
dvd
,
playstation
,
sega
and
nintendo
. Lucas played a little old school Ms.
Pacman
.
I am really going to miss this when it is gone. I should have spent less time cleaning bedrooms and more time outside because I'm not sure when I'll see the sun again.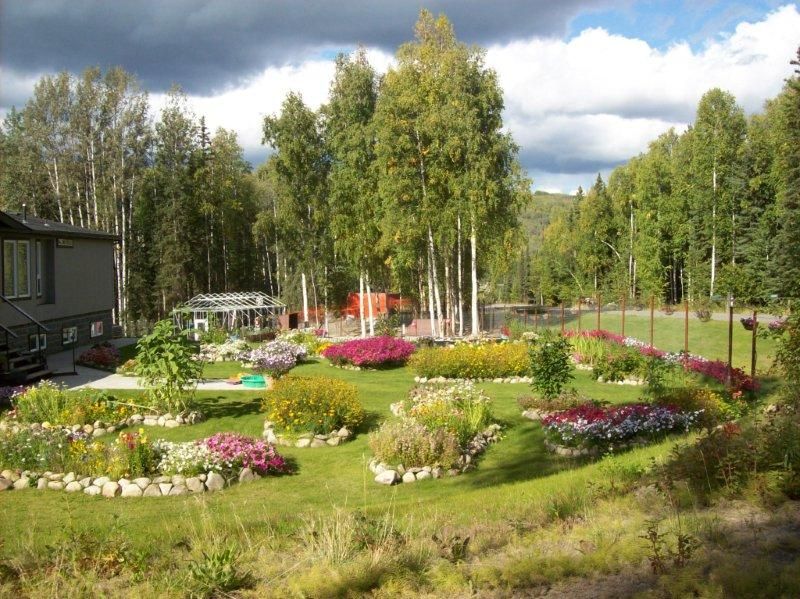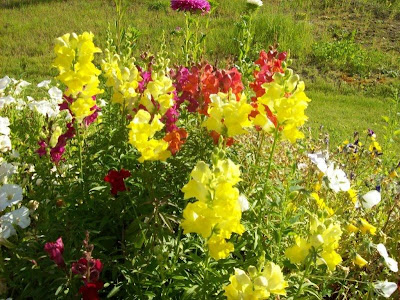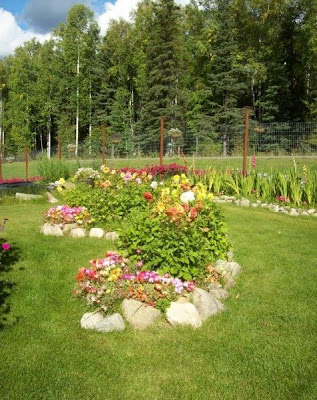 Yesterday Lucas helped me pick the last of the broccoli leaves to blend for the chickens.
We mixed two pitchers full with oats.
They loved it! I wish I had more scraps as it would sure help with their feed bill, but it seems we never have any leftovers. I'm sure my bucket of worms is hungry, too.
Lucas is hiding behind me and Rupert is coming after him. Stupid turkey. They are eye to eye so Lucas has to stay out of the pen so he doesn't get hurt. I think it is time for Rupert Dinner. The other shot is of my sweet hen turkey who really is rather ugly, don't you think?
Lucas is loving the sunflowers.
It is so much quieter around here with only three dogs. I know some of you are thinking that it is cruel that they don't have a dog bed, but let me explain. Dachshunds for the most part never completely potty train.
Every time
I put a blanket or bed in here they pee on it within a day or two. It is so frustrating. Millie I can understand since she is only 8 weeks old, but those other two drive me nuts. If I kennel them at night they won't do it, but I can't kennel them all day long, too, so they get to sleep on the concrete. I assure you they are loved and happy even if they aren't curled on the couch.
This is our morning which is why I should have enjoyed the sun yesterday. I have gotten up on the wrong side of bed irritated at all the things I couldn't get anyone in the house to do this summer when it was dry and warmer. Now I'll be doing it all myself while they are at school/work/sports. I'm tired already.