Oh, yes, I forgot to mention I weed whacked and mowed yesterday. That took a couple hours! I love that the grass is growing, but it sure takes some time!
First thing this morning Lucas wanted to boat in the pool. I love our time in the morning when it is just the two of us. (Olivia sleeps at least two hours longer than he does!)
Look at Elijah work!
He needs rules. Plans. No last minute changes.
Surprises make ugly changes in his attitude. Now I will stick to it. The night before I tell him exactly what is expected before he can leave the house to hang out with his friends. He got up on his own, showered, ate and went right to work. By 11:00am I was taking him to town to scooter. Tonight I mapped out tomorrow except he wants to go early. He went out in the rain pretty late tonight to do that chore so he wouldn't have to in the morning. All.On.His.Own. I love it!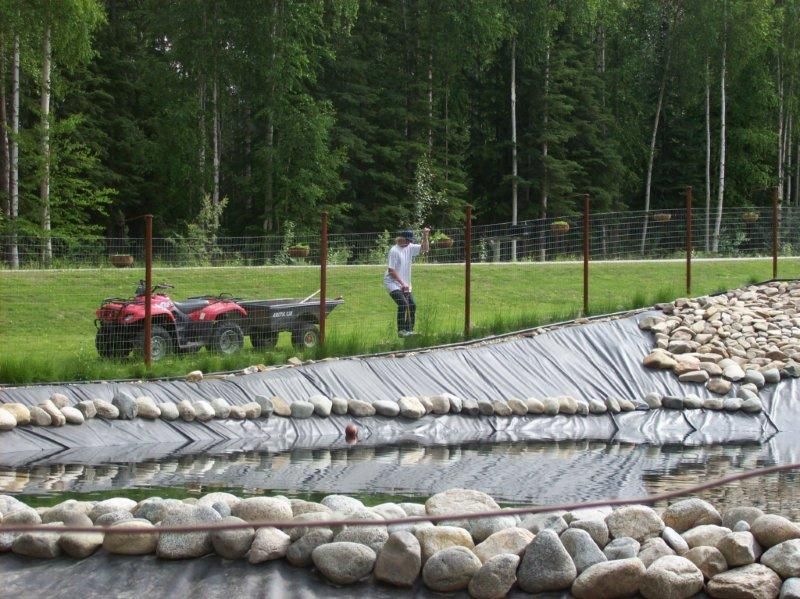 I planted a lot today. I had set a goal of being completed with my "chores" by June 15
th
so I went at it hard today. I didn't make it, but I am also learning to change my goals in stride. (Oh, and that nasty piece of brown is going to be reseeded as soon as I'm done planting!).
These are all the plants that went in the ground today.
Lucas had soccer practice tonight and I didn't have a helper. Me and eight four year
olds
? NO! I asked a mom to please help and she did! Yea!
There sure is something special about a Dad and his daughter.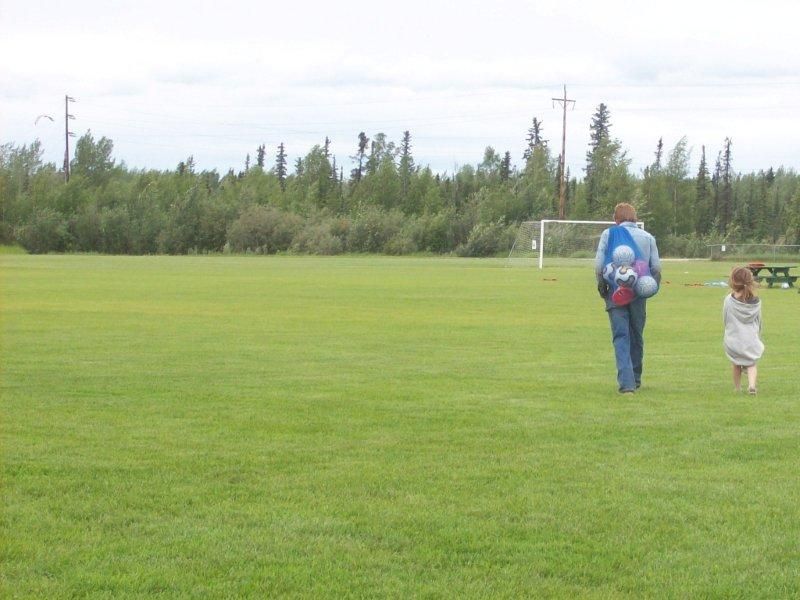 I was busy running (
ack
!) and didn't take photos. Here's the soccer stud
headin
' home with snack. Man, he sure loves to run and play.
I planted Tidal Wave Petunias until I ran out of dirt. In fact, 63 to be exact! Hope to finish this project soon.
Oh, and I planted the greenhouse, but forgot to take a photo. The greenhouse doesn't have a roof or sides yet so I guess it really isn't a greenhouse, but by no fault of my dear husband. There have been several nights he would have stayed home and worked on it (tonight included), but I really do listen to all of you. The garden
fanatic
in me has taken a back seat. So we won't have tomatoes or cucumbers this year (they are really getting too late of a start for Alaska), but that doesn't matter. The greenhouse will have a permanent roof next year and be awesome. Right now...Lucas is four and will only play four year old soccer once. Dad needs to be there to see it more than I need fresh tomatoes.
I know you understand.
Sprinkling tonight. Hopefully, it will pass and I can get more done tomorrow.