My day started at 7:00 AM to get Elijah and the van down to Monroe so the basketball team could leave for Palmer for a week long tournament. There are about 40 teams from villages all over Alaska. It should be a fun time. It is killing me not to be there watching him, but it will be a great learning experience for my son. Other than spending the night with friends he has gone on one trip in 14 years without me (with his dad). This will be hard for both of us. Would you believe my 14 year old who gives me all kinds of grief called to say good night. I love that kid. (Oh, and his JV team won 66-16 against
Petersberg
and he was a rock star on the court!).
Switching channels...
I now know why my mother used plastic hanging baskets instead of the cool coconut/wire ones. These dry out instantly and grew horribly. So today we started with this military helmet liner (made of
Kevlar
and water proof; I'm thinking of sewing a jumpsuit for mosquito protection while berry picking in the fall)...
filled by Emily....
then planted by mom. We hung 14 baskets of petunias down the fence line. I'm hoping this solves the drying out problem. No wind is getting through there! Oh, do you see the rocks all down the fence line? Nick hauled them all for me. I'm making another flower bed. You know, 'cause I don't have enough already.
Nick and
Prakash
emptied out the back of the orange truck for me so I can haul dirt. I have my doubts as to whether it can handle the weight, but Mr. White assures me I'll be fine.
Sure I will.
Nick had a soccer game tonight and I missed it. Olivia threw up shortly before so I stayed home. They lost 4-2.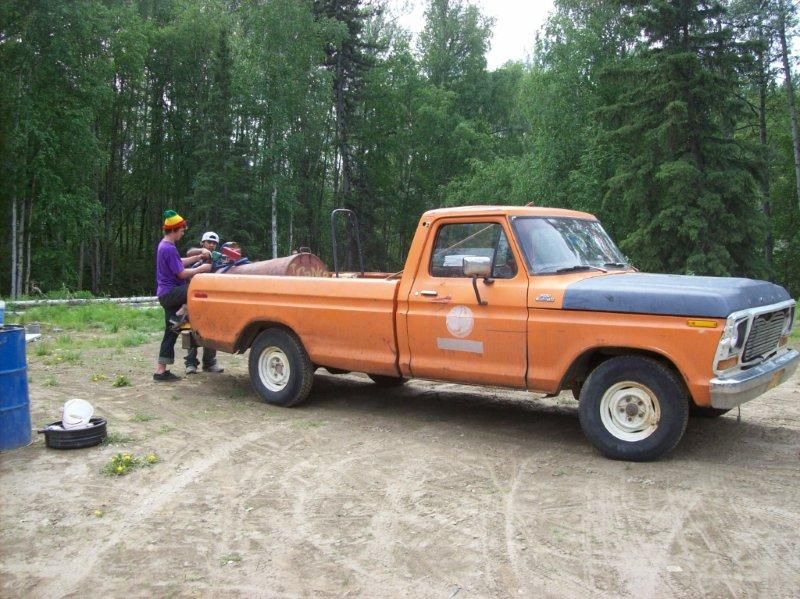 This is
Harrah
. We are dog sitting this summer for our oldest Andrew. When she first came she was so skittish and ran from me. Now she loves me so much and attacks me when I go visit her.
I took a couple photos of the pink sky before going in for the night.
The sun was reflecting off this cloud.
Moments later I heard a massive downpour. It lasted about 3 minutes. Dad put up the net so the chicks were left out. I wondered if they were smart enough to go in their box and ran out there to see if they were okay. The big hens, with a nice house full of straw, chose to stand as close as they could under this tree. Intelligence not being their strong suit.
I was so happy to see that all the tiny chicks found their way under the box. They must be a smarter breed! :)
There's the net. Still a little fastening to do on the sides, but it is up. It's either going to work or not. Only time will tell.
Well, here we are at almost 1:00 AM again. I'm getting my butt off to bed. I would really like to finish up my planting and the pool in the next couple of days, and move on to something else. This seems to be taking forever. My knees were so much better today as the rain clouds had moved out and we had sunshine, but now that they are back my
arthritis
may flare up again. Oh, well. I always tell myself that feeling pain lets me know I'm alive!
Until tomorrow....