Up and moving at 6:00 AM after an enjoyable three-day weekend wasn't as hard as I thought it was going to be. Especially when the sun is lighting up the hills first thing in the morning.
Let me play a little catch-up. These are supposed to be disco marigolds grown from seeds I harvested last fall. A disco is a 7-petal 2-inch flower on a 12-inch plant. What I have grown is a 3-petal 1/2-inch flower on a 2-inch plant. Apparently, something went wrong in the harvesting of seeds. This stunted little plant reminds me of something from Alice in Wonderland.
Oooo, the first puddles of water to play in.
These two were having quite a giggle-fest going around and around the garden bed.
We've had such bright blue skies and sunshine the last few days.
Soon I'll be clipping Daisy. She'll look so much better.
Looking forward to the day all that
stuff
is gone and that area is a lawn.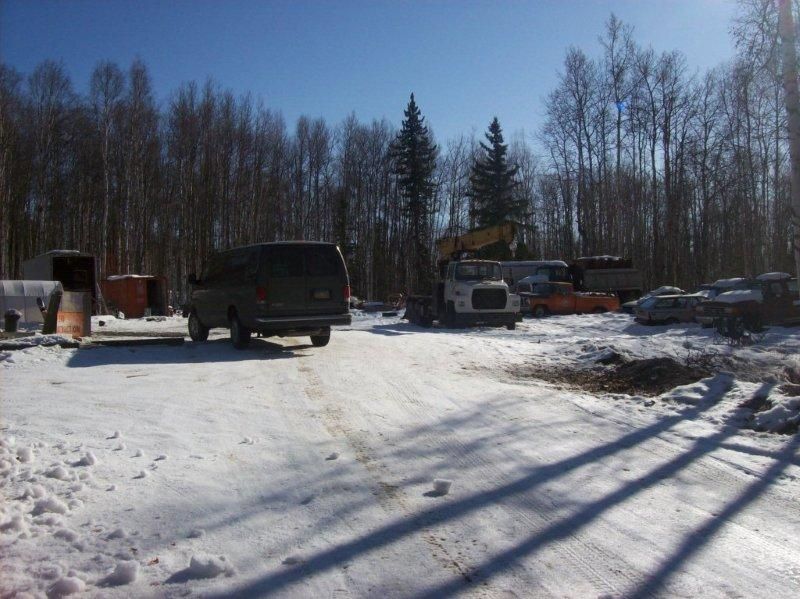 A little sample of Olivia's artwork. The first one is Dad and the second is Mom.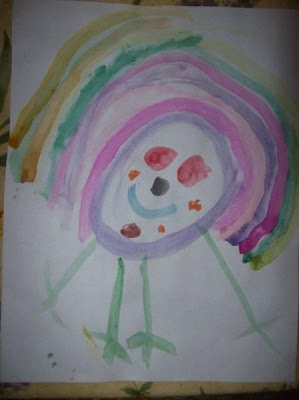 Baskets filled with plastic eggs ready for the Easter Bunny to hide. Olivia (and her Dad) drew the Easter Bunny a picture. Yes, I realize Lucas' name doesn't go the same direction as the rest. Yes, something like that
will drive me nuts
, but I didn't have anymore paper to fix it. My husband didn't notice, and when I showed him he said I was too picky.
Overnight these lilies bloomed for Easter morning.
Finding eggs, baskets and the three younger kids got scooters. (Elijah stayed the night with a friend to go to a church service and potluck).
Olivia and Lucas love to help work. No, she wasn't cold. I have some kids that are cold all the time and some that are little furnaces.
She's a furnace.
Dad cleared away as much snow as he could with all the
stuff
in the yard.
Stuff
adequately describes it all, but it sure isn't the word I'm thinking of. My children are as impatient as I am. We can't wait for the sun to melt the ice over the next week so we're using the space heater. The sooner it is dry the sooner kids can skateboard and scooter.
Another row of lights was added yesterday (the top row). Now I can do some transplanting. Hopefully another row tonight?
Lots to do today and it is already 9:00AM so I'd better get moving. Hope everyone had a wonderful Easter.