Yesterday I finished blowing the leaves off the ditch line. There were a lot at that far end.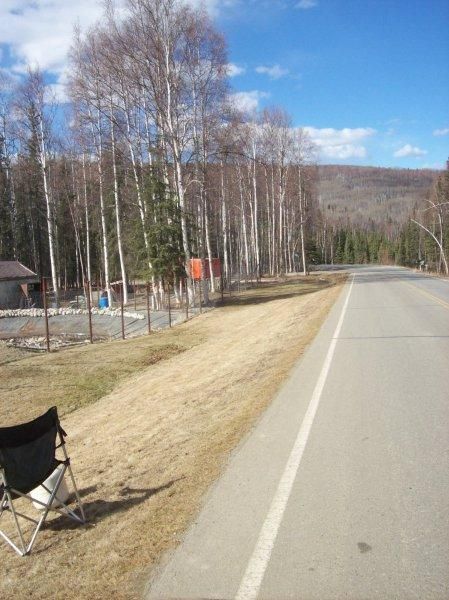 Then I set to burning the dead grass. Initially, Nick played the part of my "eyes" from a lawn chair, but when Emily got home from school she helped out so he could go back inside. The doctor's finally confirmed Nick has strep and mono. He's been so sick and is going to be for some time.
These two wandered back and forth checking our progress.
Elijah ran the torch briefly.
Very briefly.
He's not much of a contributor when it comes to work.
It is blacker than it looks in this photo, but you can see some places that didn't really burn. Those are low areas that are still very wet. Today I would like to do some of the front yard.
Emily and I rode the 4-wheeler over to the neighbors. Dad rode one of the motorcycles. Here's Emily playing catch with Dad. I was impressed with how well she could throw a football. She's says she's so good from watching her brother's play. :)
Then I played catch while the guys watched us. It was such a warm and beautiful evening for visiting with good neighbors.