Tell Me Thursday
is where I get the opportunity to tell you about my Wordless Wednesday photos.
After
football.
After
chores.
After
packing.
After
Homer worked all day.
After what seemed a lifetime
we finally loaded into the truck and set off on our 363 mile journey to Valdez and the
Best Western Valdez Harbor Inn
.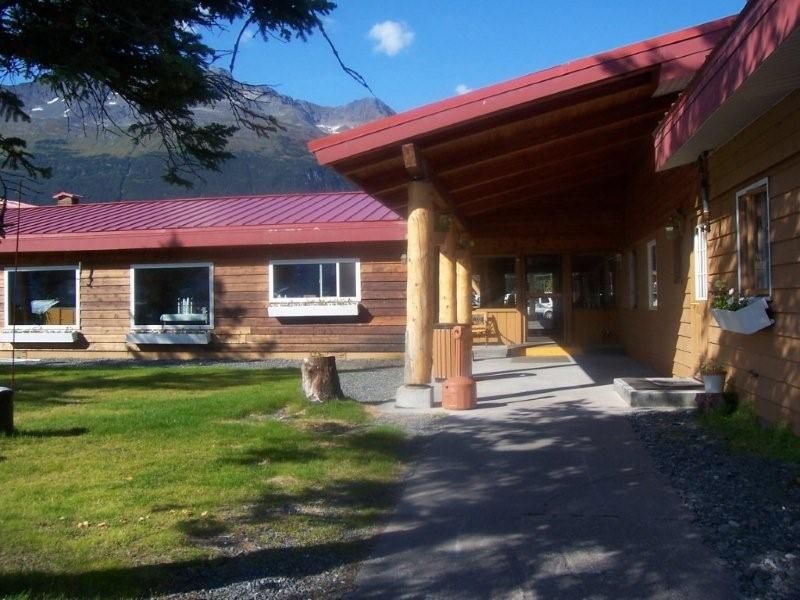 We arrived under the cover of darkness at 2:00am, but on Sunday, just a few steps out the Inn doors to my right I was greeted with beautiful sunshine shimmering off the water and a flurry of boating activity.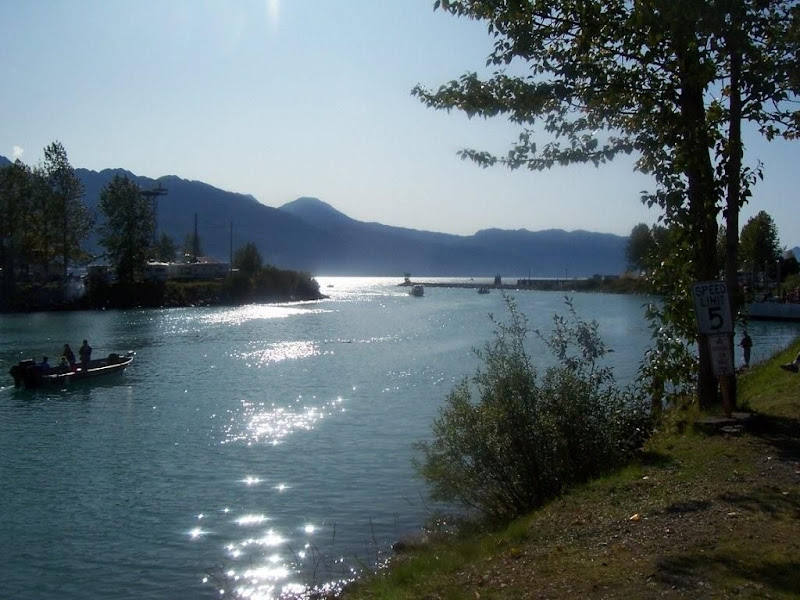 To my left down on the dock by the fueling station fisherman were doing their best to land a silver salmon.
In the evening many boats come back into the small boat harbor from a day out in the open sea.
This "small boat" is a sight-seeing cruise.
We spent some of the day out at Allison Point (where Elijah's friend, Forrest, caught a 10
pound silver
), but by evening you could find the boys down on the dock trying their luck.
Unfortunately, we were unsuccessful, but a kind man next to us caught four in a very short span of time and gave them to us. At 9:00pm we were down at the cleaning station taking care of business.
Monday morning brought normal Valdez weather. Unlike the beautiful sun-filled day before, I drank my morning coffee in a slight drizzle. The entry to the harbor was completely fogged in.
Fog or not, the fish were jumping. Yesterday was a bust, but this morning I could see fish being caught and felt hopeful.
I gathered up my pole and coffee and went down to the dock. At 9:00am I landed my first salmon!
After 41 years and only my second salmon fishing trip I had the excitement of a small child catching their first fish. This beauty weighed in at 10.5 pounds! I was hooked,
pun intended
, and we had a tough time dragging ourselves away from the dock for the long ride home.
Tomorrow I'll share some photos of the picturesque drive to Valdez.