(August 28)
Going....
(September 21)
Going....
(September 26)
Gone!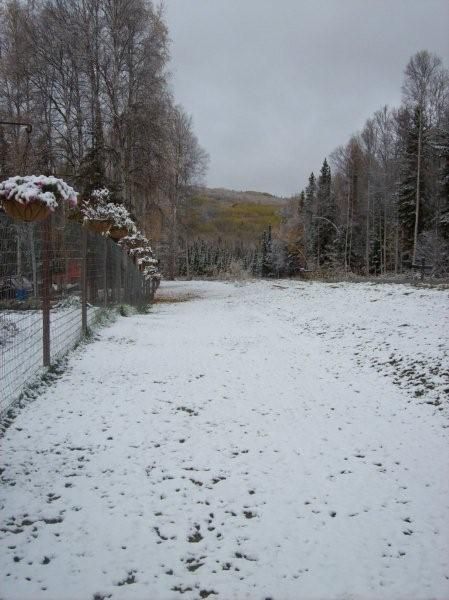 Winter is officially here to stay. Yep, that would be the flower beds that I didn't finish cleaning. Yep, it's not going to be fun to do now, but I will do it
tomorrow
. (See the hanging baskets still out? *sigh*)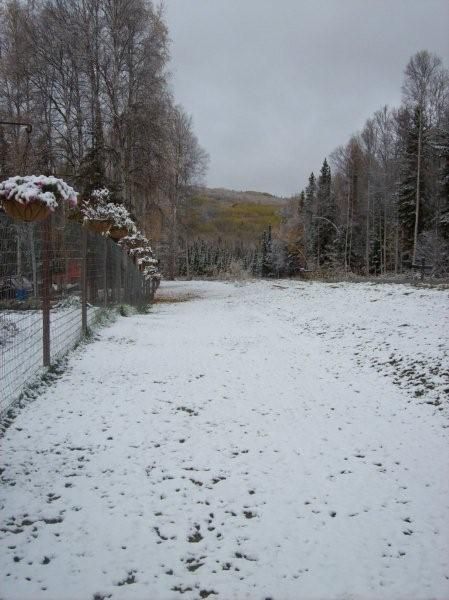 It took me until 1:00 before I would actually go outside. Serious denial.
I wanted to hide under the covers all day, but had to go to town. No one had their winter gear. More denial.
After several hours of miserable shopping for coats,
snow pants
, boots, etc. and leaving without much picked out, getting groceries, picking up Elijah to drop him off to swim with Nick and Emily (at a birthday party Emily was attending), picking kids back up, dropping Elijah to the movies and a sleep-over birthday party what does one do? Why you give your daughter a pedicure!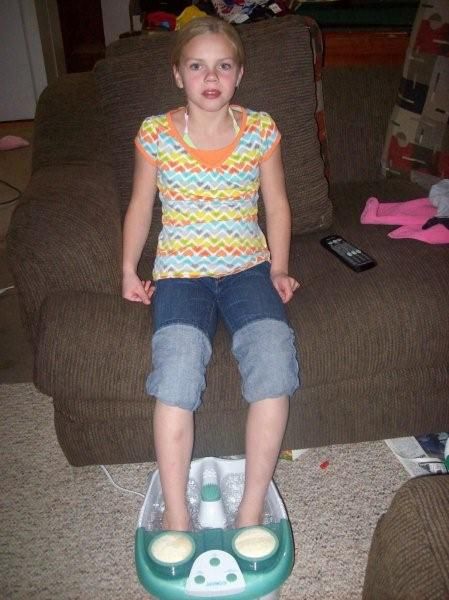 And you listen to your daughter laugh like crazy playing cards with Daddy.
And you take photos of an uncooperative over-tired three-year old who is just cute a heck! You do anything, but go out in the cold and do the work you know you have to do!
It's late. I'm tired. We have so much work to do tomorrow and now we'll be doing it in the slush, cold and wet. It's going to be a miserable day. Maybe we should just watch football instead!